 We Help Solve Your Problem
Criminal FAQ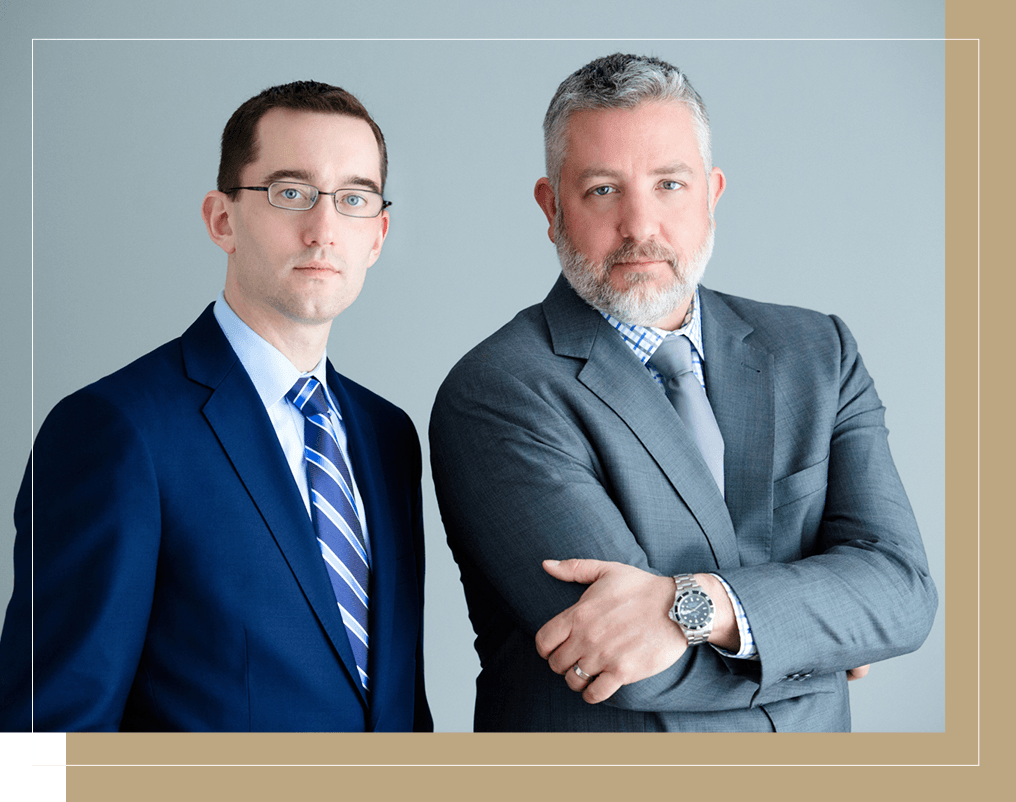 CRIMINAL LAW: FREQUENTLY ASKED QUESTIONS
If this is the first time you or someone close to you is in trouble, having a lot of questions is normal. We are here to help. You can get a lot of good information on these pages; however, the best action would be to call to make an appointment with Mr. Nobles or Mr. DeCarolis at (585) 639-3111 to discuss your specific case and how they can help you.
If you have questions about the steps in or the timing of your case, please go to our criminal process page, where we outline the basics of arrest, booking, arraignment, bail, the discovery process, motions and hearings, the trial process, sentencing, and appeals.
Do I Have to Speak to the Police?
Go to our KNOW YOUR RIGHTS page, which gives answers to what you should do if you are stopped for questioning, if police come to your home, if you get pulled over in your car, if you get arrested, or if you are taken to the police station.
I Was Offered a Plea Bargain, Should I Take It?
This is a very tough question that requires a knowledgeable criminal defense attorney who is very familiar with the specific facts of your case and your background. It may or may not be in your best interest to accept a plea agreement, however you should always consult an attorney before making this decision. In doing so, you ensure that you fully understand your rights and options, as you may have a good chance of winning your case at trial. Let an experienced lawyer review your case. Contact Nobles & DeCarolis today for a consultation.
Do I Need a Lawyer If I Intend to Plead Guilty?
ABSOLUTELY! You should never admit guilt until you have explored all of your legal options with a qualified attorney. If you still want to plead guilty to your charges, your lawyer may be able to negotiate a lesser charge or a lighter sentence. If you try to represent yourself, you could end up facing much stiffer penalties. For this reason, you should always ask for a lawyer as soon as you have been arrested.
Should I Hire an Attorney for Minor Charges?
Unfortunately many people make the mistake of thinking that their charges are "minor." Even if you have been charged with a misdemeanor offense, the consequences of a conviction could follow you around for the rest of your life. This can include being refused college admission, gun licenses, and may affect employment opportunities, as well as professional licenses. For this reason alone you should always take the time to learn more about your charges and the defense options available to you. The lawyers at Nobles & DeCarolis have helped many clients avoid criminal convictions or reduce the impact of a criminal conviction for their "minor" charges.
I Was Charged with a Federal Crime. Now What?
Being charged with a crime by the federal government must be taken very seriously considering their nearly unlimited resources. It is important to find an experienced attorney who is familiar with federal procedures as quickly as you can. The federal courts are different and have different processes that your lawyer needs to be aware of. Mr. Nobles and Mr. DeCarolis are both highly experienced in all aspects of federal criminal cases.
When Should I Contact a Criminal Lawyer?
You should contact an attorney as early as possible in your case, even if you have only been contacted by law enforcement. The time between speaking to the police and being arrested is often the most dangerous time in a criminal case. At this point the police are often not truthful with the suspect and will attempt to get them to make an admission of any sort that will point to their guilt. Certainly as soon as you have been arrested and detained by a police officer, you should demand a lawyer and refuse to speak with them any further.
I Was Coerced into Confessing. What Now?
Unfortunately it is not uncommon for the police to use questionable interrogation tactics in order to obtain a confession - whether or not the confession is actually valid or even truthful. Law enforcement may have believed that you were guilty of the crime that you were charged with, so they may have coerced you into providing a false admission of guilt. If you believe this has happened to you, it is imperative that you consult with an attorney as soon as possible. You may still have time to fix the situation and prove your innocence but you must act quickly; it will be much harder to prove this after you have been convicted by a jury or accepted a plea bargain.
I Have Not Been Arrested yet, but the Police Are Looking at Me. What Should I Do?
IMMEDIATELY CONTACT AN ATTORNEY! Only the lawyer should be in contact with the police. If you are a suspect or under investigation, having a skilled attorney may gain you valuable insight into what the authorities think you did and the evidence they believe they have. An attorney can also prevent the police from trying to get an admission from you. When you work with Rochester attorneys Nobles & DeCarolis before you are arrested, you get critical access to witnesses and prevent mistakes that could put you at risk in the future.
Should I Explain My Side of the Story to Police?
ABSOLUTELY NOT! At least not until you have discussed your situation with a lawyer and they have advised you of the potential consequences of doing that. There are times when it is important to tell the prosecution your side of events, but it must be done at the right time, after the proper advice, and always with your lawyer present.
Speaking with law enforcement without a lawyer is extremely dangerous, as they are always gathering evidence; your statements may be used against you, even if you thought they were helpful. If you are approached by a law enforcement officer, ask them courteously if you are free to leave. If not, tell them you would like to contact Nobles & DeCarolis immediately.
How Long Will My Case Take?
It is incredibly hard to answer this question as each case is different. Sometimes an experienced attorney can speed up or slow down the steps in your case, both strategies being advantageous in certain circumstances. For a general outline of the steps in a case, go to our CRIMINAL PROCESS page.
Am I Going to Jail?
That depends on many facts and circumstances. However, meeting with an experienced criminal defense attorney such as Mr. Nobles or Mr. DeCarolis can often help answer that question fairly quickly. The vast majority of our clients never see the inside of a jail cell. However, if jail or prison is a possibility, it is even more important to hire the best criminal defense lawyers in Rochester to defend you. If you are charged with a crime that has a mandatory prison sentence, you owe it to yourself to consult with Nobles and DeCarolis to see how they can give you the best defense possible.
Contact Nobles & DeCarolis today (585) 639-3111 for answers specific to your case.
Client Centered Representation
WE'RE AT OUR BEST WHEN YOU NEED IT MOST
Dedication

We conduct our own investigations to build the strongest possible case and we outwork our competition every time.

Upfront Pricing

There are no surprises on what it will cost.

Clarity

We answer all your questions and explain the strategy behind each step in your case.
We Will Get You Through This
See How We've Helped Others
"The best legal representation available."

- Ron (AVVO)

"A sharpshooter, picking apart the prosecution bit by bit until there was nothing left."

- Google User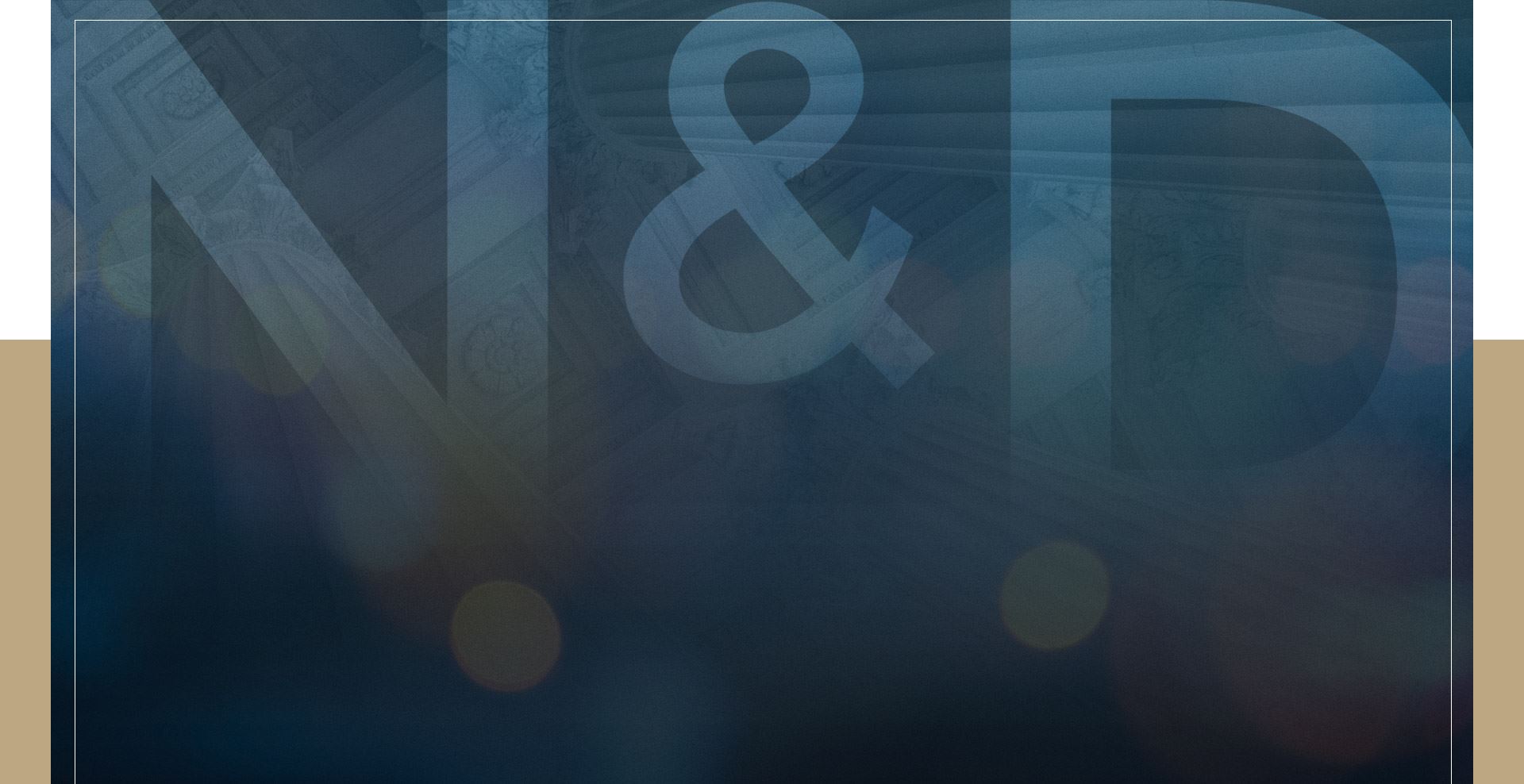 Contact us anytime
We Will Always Call You Back Promptly